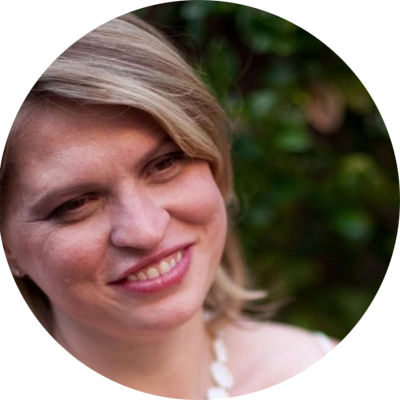 If anyone understands divorce, it's Attorney Amy Saunders. She was a thriving corporate lawyer when she was thrusted into her own divorce and the life of a single, working mother. It was this personal experience that ultimately led her to redirect her practice to divorce law to offer her clients a new approach through what can be a devastating time, emotionally and financially.
Attorney Saunders has been practicing law for nearly twenty years, represented celebrities and is noted for her unique style, her empathy and her expertise. Saunders' professional life has been profiled by publications like the Wall Street Journal, Red Book, Men's Health, US News and World Report, Women's Health, and Bazaar to mention a few.

Amy Saunders addresses the gap for individuals who want―and need―to handle their breakups differently. As we all know, the divorce rate in America is more than half the marriage rate. Yet the means for dissolving a relationship is often hopelessly stuck in an outdated perception and approach. Saunders acknowledges these realities and helps her clients get  divorced efficiently and allow them to maintain control of the process, themselves. Amy knows the many roads, and walks alongside her clients to resolution. Amy wears many hats during the process from attorney, coach, strategist, to friend. Her clients appreciate her outgoing and down-to-earth style that put her clients at ease and reassured in how much Amy invests and cares about them.
EDUCATION
Suffolk University Law School, Juris Doctorate. 1998, Cum Laude
University of Massachusetts, Amherst, B.A. 1995, Cum Laude
MWI, Boston, MA 2017, Certified Mediator
ADMITTED
Commonwealth of Massachusetts, 1998
State of New Hampshire, 1999
U.S. District Court for the District of Mass., 2003
United States Supreme Court, 2004
AWARDS AND RECOGNITION
2018     Super Lawyers 
2017     Super Lawyers – Top Women Attorney in Massachusetts (link)
2017     Super Lawyer – Super Lawyers (link)
2017     Top Rated Attorneys – Avvo (link)
2017     Top Woman Attorney Massachusetts – Thomson Reuters
2017     10 Best Under 40 American Institute of Family Law Advocates
2017     Top 10 Attorneys American Jurist Institute
2016     30 Best Lawyers in Boston Expertise.com
2015     10 Best Under 40 American Institute of Family Law Attorneys
2015     Top 100 Lawyers American Society of Legal Advocates (link)
2014     Top 100 Lawyers Society of Legal Advocates (link)
2004     Most Important Decision of Year Massachusetts Lawyers Weekly
1998     Cum Laude Suffolk University Law School
1995     Cum Laude University of Massachusetts
MEDIA AND PUBLICATIONS
2018     Men's Health – Contributor (link)
2018     Worthy Living – Contributor (link)
2017     US News and World Report – Contributor (link)
2017     Woman's Day – Contributor (link)
2017     Redbook Magazine – Contributor (link)
2017     Hello Divorce – Contributor (link)
2017     Woman's Day Magazine – Contributor (link)
2017     Harper's Bazaar Magazine – Contributor (link)
2017     Women's Health – Contributor (link)
2016     Wall Street Journal – Contributor (link)
2004     Massachusetts Lawyer's Weekly – Featured  
WORK EXPERIENCE
Attorney, Founder (2017 – Present)
Legal Solutions Law Group
Dedham, MA
www.legal.solutions
Attorney, Owner (2009 – 2017)
Law Office of Amy Saunders
Bridgewater, MA
www.hansonsaunders.com
Lead Counsel (2004 – 2014)
Cumberland Farms Equity Owners
Bridgewater, MA
Attorney (2002 – 2008)
Dailey & Associates
Senior Law Clerk (1998-2002)
Trial Court Of Massachusetts